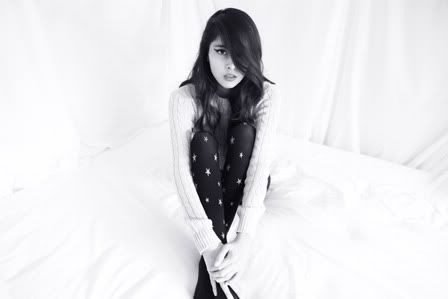 Vintage vendors and designers needed for the Echo Park Store!!!
We are currently looking for Vintage Vendors and or Designers interested in renting rack space. Now that anyone can set up an online store, there's a certain prestige to having an offline presence. Bear Cat Independent Co-Operative is a brand new concept for the company. Bear Cat LA offers independent designers and vintage vendors a retail solution that's more substantial than a Sunday Market without the daunting prospect of leasing an entire store. Members rent a portion of Bear Cat's store in exchange for a monthly fee. We allow all vendors the opportunity to sell their merchandise 8 hours a week with a full general staffing assistance daily. This keeps overhead cost low and puts customers and designers in direct contact, boosting the sense of community and giving designers and vintage vendors a valuable first hand feedback on their products.
-Vendor's needed!
Permanent Vendors are a first come first serve basis. To become a permanent vendor please inquire within email us via www.bearcatla.com. Here at Bear Cat LA each vendor will be specializing in their own category. Vendors will not have another vendor competing with sales and products. However Bear Cat will be buying merchandise to fill in the store spaces with in the store. Because each vendor will be specializing in each category you will not have to compete in product sales with other vendors.
- Events:
Bear Cat will be holding monthly to bi-monthly events involving music, fashion, art, beauty hair and makeup, as well as tattoo booths. Prospective sales during the events will be generous. All vendors will be invited to come and participate. This will be another perk for all vendors involved for increased sales.
-Store Location:
The new store will be located in the heart of Echo Park.
-Merchandising and Marketing
Each vendor will be encouraged to merchandise their own booth space with acceptable fixtures and displays. All display and fixtures will have to be approved by Bear Cat. Inquire within for display changes ect.
Rack Rental: $400/month plus 12% commission rate.
12% commission rate goes to paying credit card fees & sales taxes.
or $100 a week at $20% commission rate Contact: www.bearcatla.com please attach photos, information on other events you do and what you sell.
What the package includes:
Perfect for someone with a following and needs s space to call their own! The $400 Covers utilities, space for merchandise, staff and exposure. What more can you ask for!
ONLY TWO SPACES AVAILABLE.
we'll also will be offering custom tailoring and alterations at the location too.